Are You Sabotaging Your Retirement?
Communication
Financial Wellness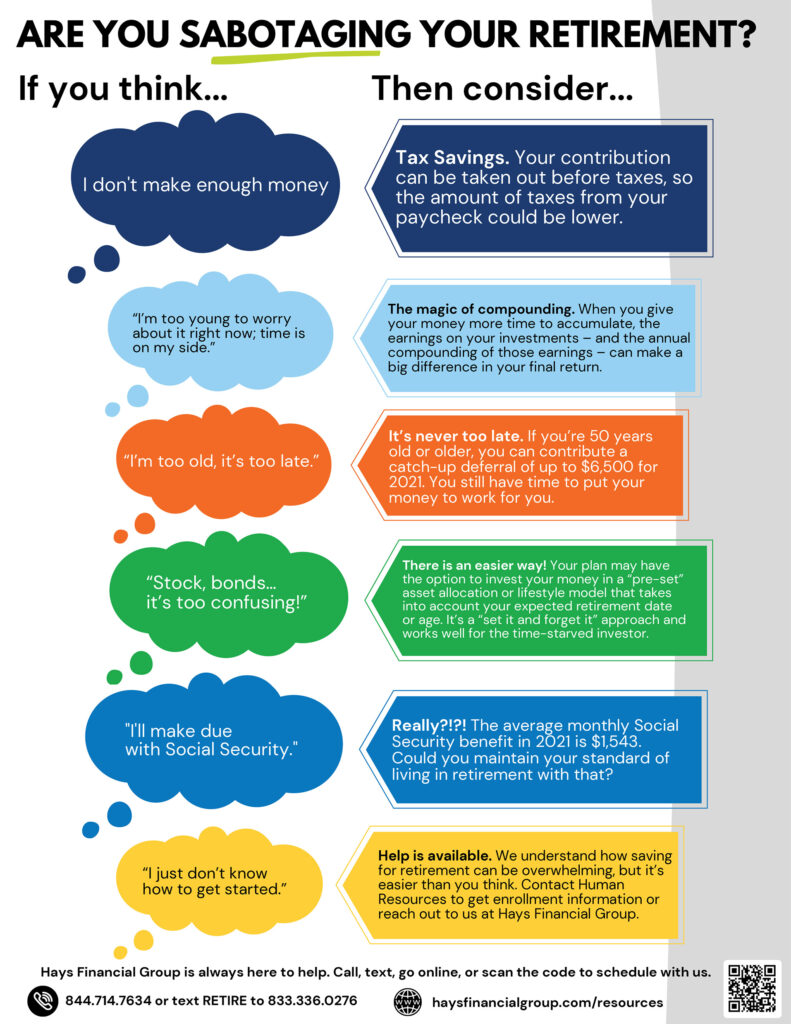 If you have ever had these thoughts about retirement and investing, we can help!
Additional Resources
Retiree Profiles: Lifestyles In Retirement
In this video, we discuss the profiles of current retirees from an EBRI survey conducted on 2,000 retired households. We analyze the lifestyles of these five retiree groups. Then, develop lessons we can learn from them to better prepare for retirement ourselves.
Learn More
Learn More