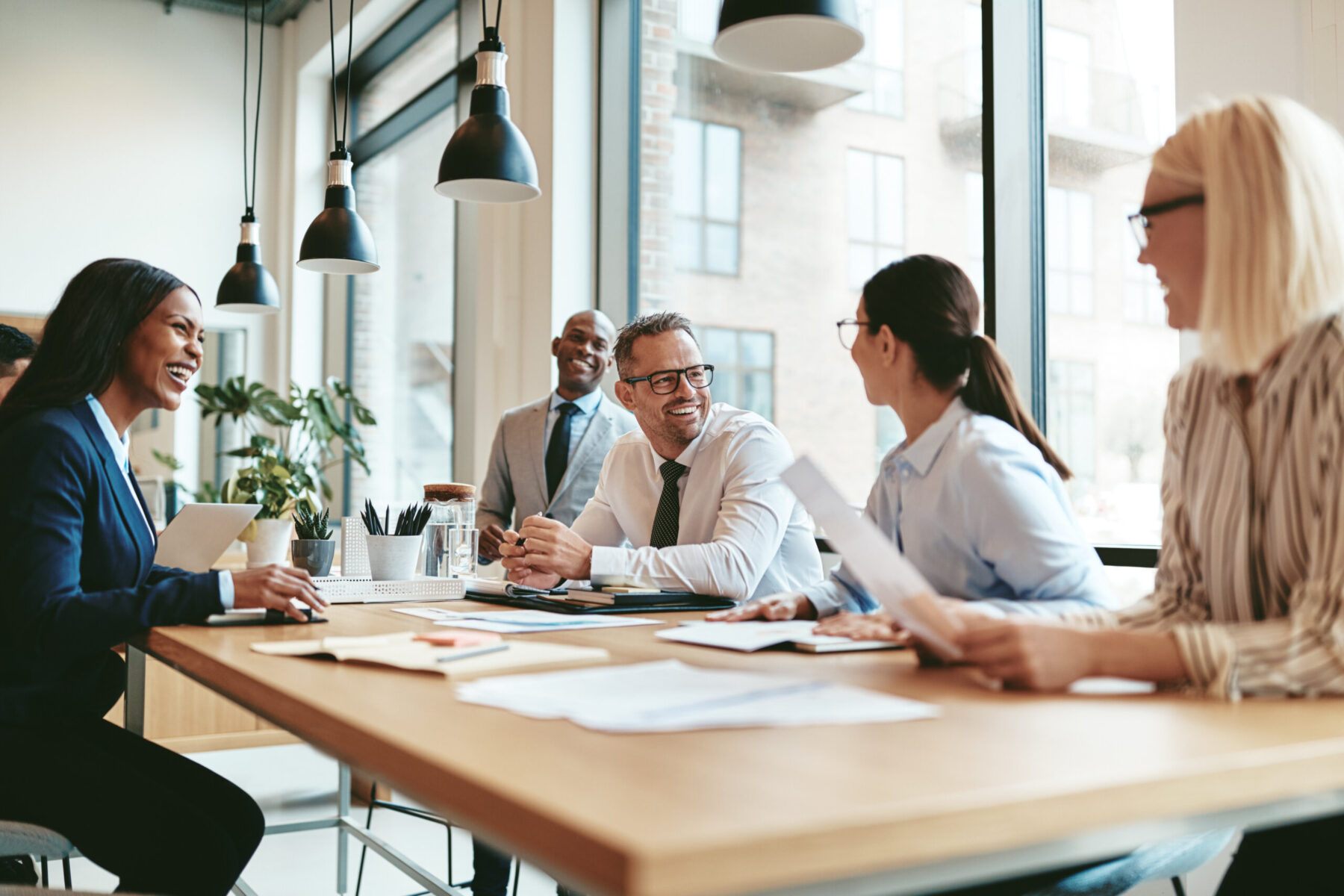 Defined Contribution Plans
Defined contribution (DC) plans give employers the opportunity to match an employee's contributions to their retirement plans. They offer a variety of flexible options to meet your organization's specific goals. Work with our team at Hays Financial Group to customize solutions that increase participant engagement and employee retention.
Benefits of Defined Contribution Plans With Hays
A Wide Range of Options
We work with all types of DC plans and plan sponsors. Our vast experience will help you determine which plans best suit your organization's needs, advise you on the ideal plan structure and set you up for long-term success.
Improve Employee Recruitment & Retention
DC plans are attractive to potential recruits by providing matching contributions and tax advantages. Implementing a DC plan can promote your recruitment strategy while improving the retention of your top talent.
Handcrafted Strategies
We'll perform a comprehensive analysis to provide you with top-level recommendations for your organization. We'll then work together to implement a sustainable strategy tailored to your specific requirements and goals.
Accessible Services
We work with all industries and sectors throughout the US and can meet with you virtually or in person depending on your location. All of our services can be provided in English and Spanish for increased accessibility.
Proactive Plan Management
Implementing a retirement plan is complex. That's why we do all the heavy lifting for you. From ensuring fiduciary governance to assisting with rollovers to onboarding employees, we support every facet of retirement planning within your organization.
Increased Participant Engagement
Retirement readiness is at the core of what we do. With dynamic communication and customizable education, we help each of your employees improve their financial wellness.
Fiduciary Governance
Organizations of all sizes require strong fiduciary governance. Whether you need to establish, maintain or revamp your committee governance, our experienced team will meet you where you are and effectively guide you forward.
Regulatory Assistance
Navigating the many regulatory bodies that govern defined contribution plans can be overwhelming. Our team will keep you informed of legislative changes that may impact your plan, allowing you to maintain compliance.
Vendor Coordination
Managing the many different vendors involved in a DC plan can be a full-time job. That's why we become a designated extension of your team and release you from the burden of plan coordination. We handle every aspect of retirement planning, freeing up your time for you to focus on running your organization.
Optimize Your Defined Contribution Plan
A defined contribution plan needs vigilant tailoring to provide the most value to your organization. Our advisors custom-develop and monitor your plan to enhance its effectiveness. We deliver a wide range of investment capabilities customized to your specific needs.
We help maximize the effectiveness of your defined contribution plan through:
Investment management advice
3(38) Fiduciary Governance (OCIO)
Administrative guidance and support
Plan Design
Fiduciary advisory services
Collective Investment Trust
Risk Management
Fee Benchmarking
Coordination of actuarial and compliance work
Asset / Liability Matching
Pension Risk Transfer
Connect With the HFG Team
for Customized Retirement Solutions
Wondering if a Defined Contribution Plan is right for you? We can help. Our retirement professionals will walk you through all your options and tailor a strategy to achieve your goals. Learn more by scheduling a consultation with us today.