Building A Social Security Bridge
Recording
Retirement Optimization
This recorded presentation discusses options for turning retirement savings into retirement income. We compare these options to a Social Security bridge – using savings first to suspend Social Security to a more advanced age and higher benefit.
Additional Resources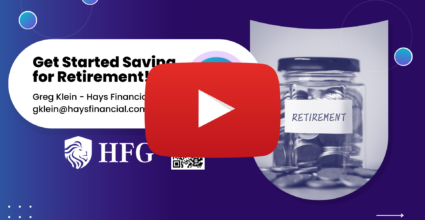 Get Started Saving for Retirement
In this first video of a three-presentation series, we will cover: • Why save for retirement and how to get started with your workplace plan • How much you should contribute to your plan to make sure you're saving enough for your future • Accessing your money and the different options available to you • Basics of investing your savings — After this, we suggest watching "Foundational Investing" and "Roth & Pretax Savings, Which Is for Me?".
Learn More
Learn More